Three places you must visit in Torrevieja
Lagunas saladas de Torrevieja
The park is located in a quaternary basin formed by the reliefs corresponding to the group of failures of the lower Segura. There are two main lagoons, that of Torrevieja, of 1,400 hectares with a major axis of 5,500 meters and that of La Mata, located one kilometer and a half northeast of the previous one with 700 hectares, in which they drain a network of ravines and Ramblas from the nearby Sierra de San Miguel de Salinas.
The two lagoons are separated by the Chaparral, an anticline, and are artificially connected to the sea by a channel known as the Acequión, which was built for the exploitation of the Torrevieja salt flats that have been in operation since the thirteenth century .Magnificent park of almost 40,000 square meters in Torrevieja, which has a large lake that forms the silhouette of the European continent. Highlights in this set a large dinosaur-slide and a spectacular geyser. In the same park is the exhibition hall Los Aljibes.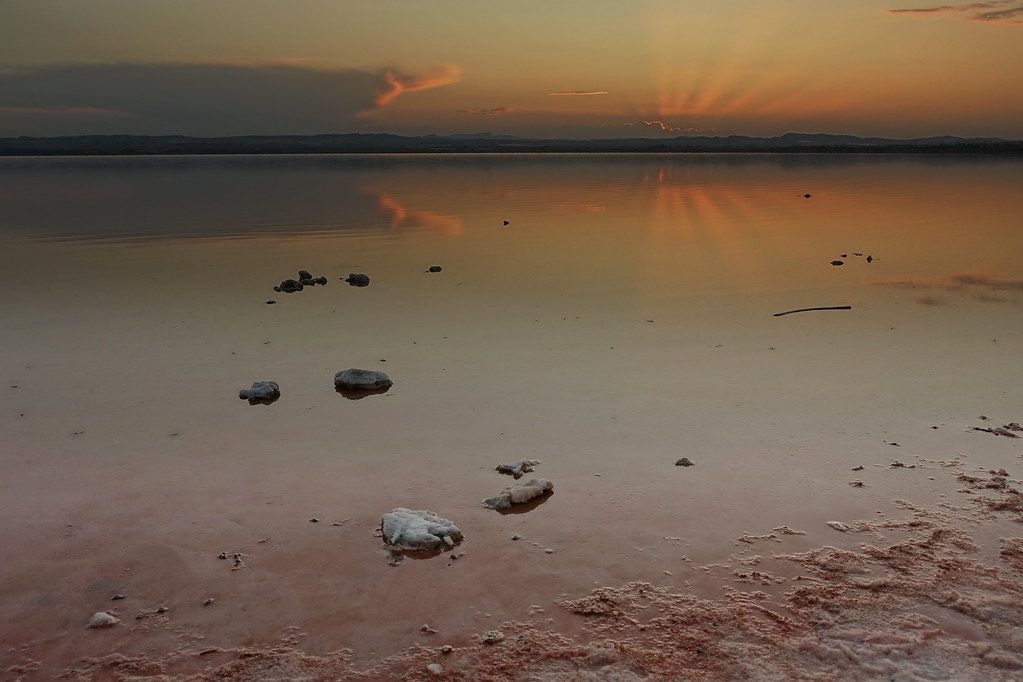 Calas de la mata
Torrevieja has magnificent beaches along its entire coastline, all of them, with a calm swell to enjoy a relaxing time, accompanied by numerous services, such as restaurants, coffee shops and gift shops.
All beaches have recreational games, surveillance, information booths, flag with the state of the sea, lavapies and disabled access. In addition, from Playa de los Naúfragos, to the south, to Playa de La Mata, to the north, you can walk through a large promenade.
In addition to the many beaches that Torrevieja has, the number of coves to which people travel is algo large since due to its small size it allows you to find the tranquillity that one seeks.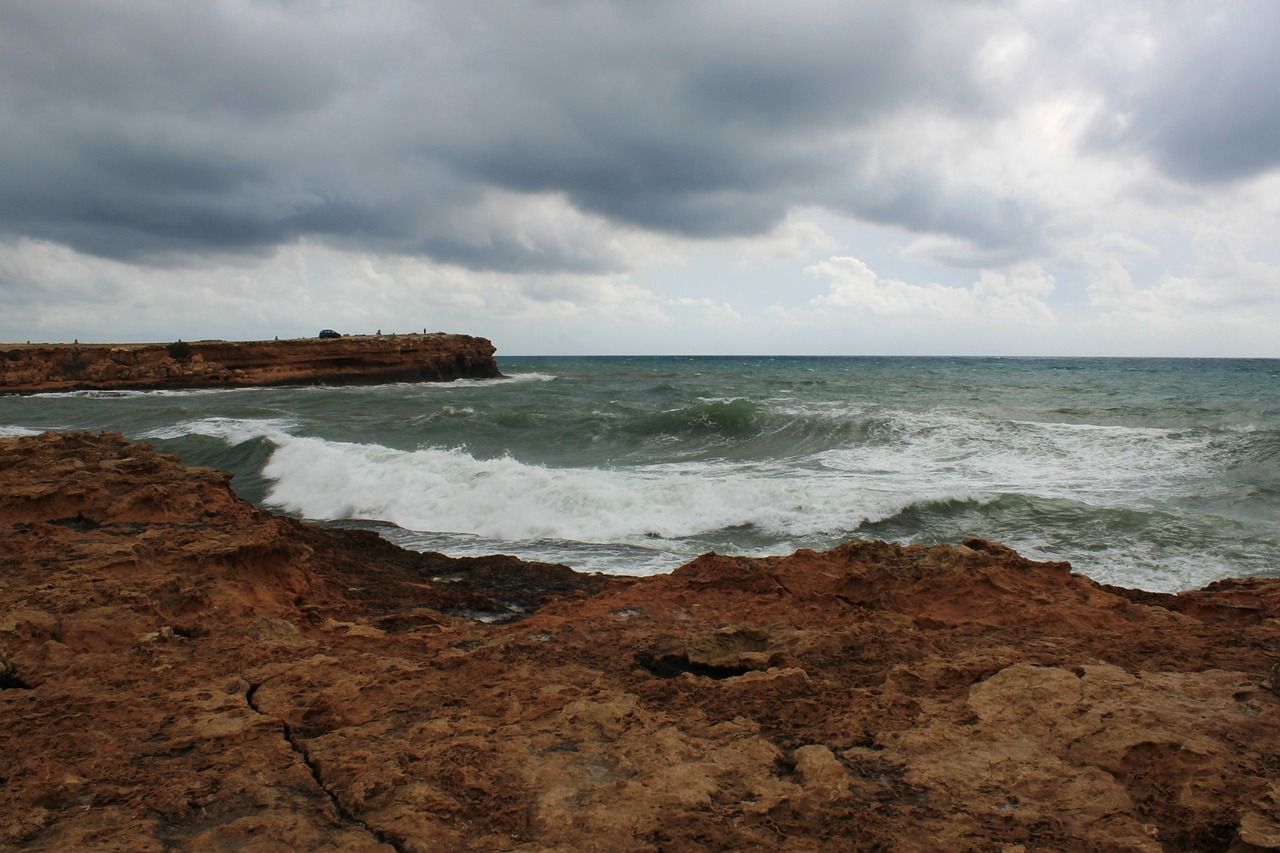 Isla de Tabarca
The island of Tabarca is a small island located in the Mediterranean Sea, about 8 km from the coast. An island full of charm and life, especially in these days when good weather arrives at the Spanish coasts. It is a place worth visiting if you are in the area or plan to travel soon. Several shipping companies organize boat trips, from Torrevieja and Santa Pola as well.
There is also other activities that you can do in the island, apart from visiting the city and learning its history. There is a wolrd down the water waiting to be seeing, so do not forget your diving googles and flippers, because the main attractive of the island is the marine reserve that surrounds the island.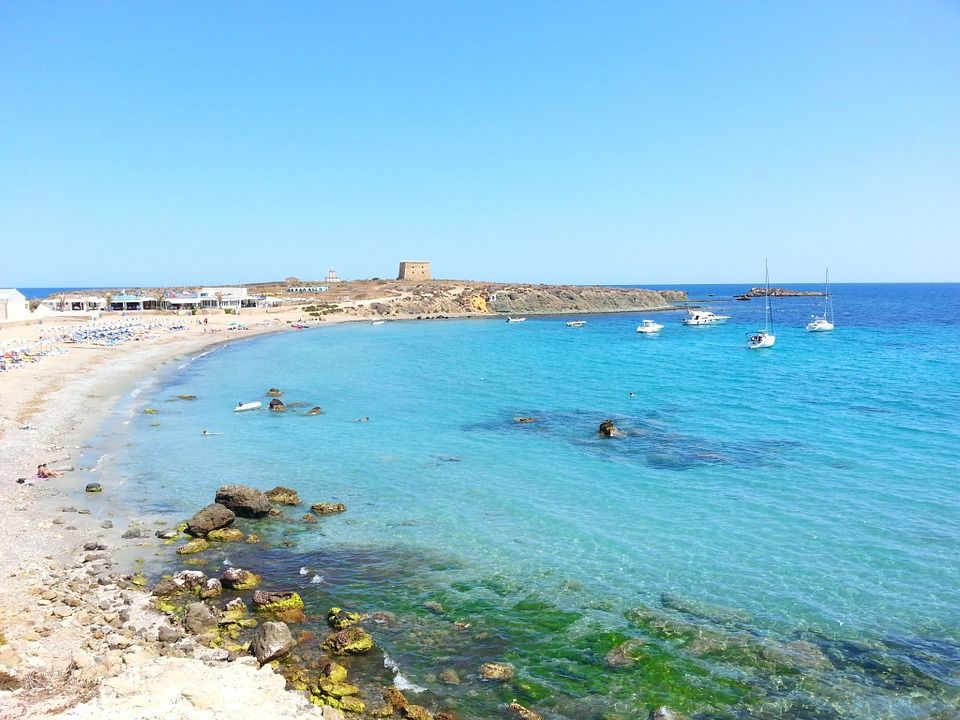 Sell Villages Costa Blanca - Sell Villages Costa del Sol - Sell Villages Costa Cálida - Sell Villages El Pilar de la Horadada -
Sell Villages Orihuela Costa - Sell Villages Torrevieja - Sell Villages La Mata - Sell Villages Algorfa - Sell Villages Ciudad Quesada
Sell Villages Beniófar