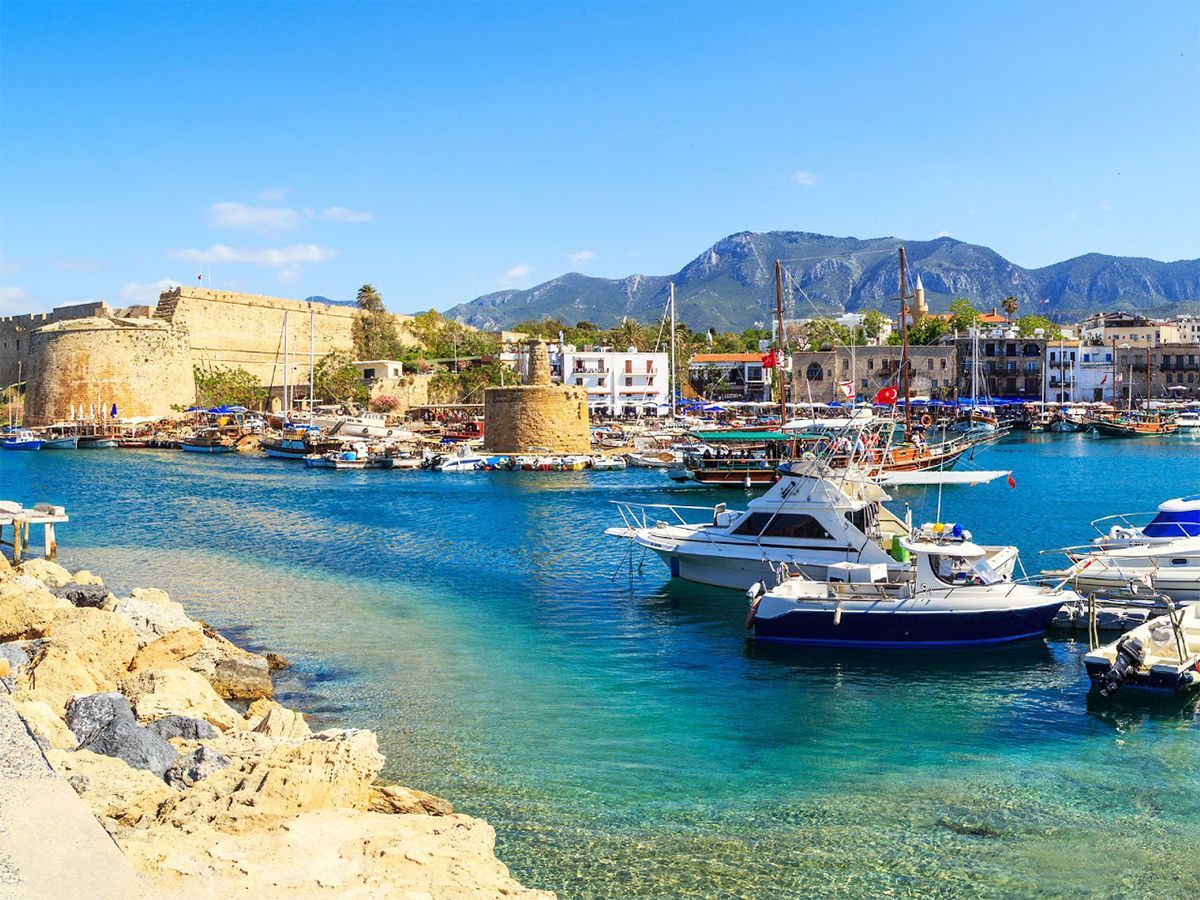 Cyprus
Cyprus
South
There are a lot of positives to Cyprus, and the British are not the only ones to have noticed. It is an increasingly popular island for house hunters and surely has a bright future as a global vacation destination at the crossroads of East and West. Maybe not just holidays either – like Malta, Cyprus is attracting businesses and investment. Greek Cypriots are an energetic bunch: think of Peter Andre, Theo Paphitis, Sir Stelios Haji-Ioannou, founder of easyJet, you'll probably fly there in one of his planes. Not bad for a country of just 800,000.
Cyprus is 240 kilometres long and about 100 wide and a little smaller than Devon and Cornwall combined. The southern part of Cyprus has the Troodos Mountains at the centre, leading down through oak, pine and cypress forests and rocky hills to the beaches. The most popular area for British buyers has traditionally been Paphos, in the south-west, and the villages around. Paphos is a rapidly-growing town that is increasingly popular for young families as well as the retired. It has an airport with direct, year-round flights to the UK.
North
Northern Cyprus covers roughly one third of the island of Cyprus but gets far fewer visitors than the southern part of the island. There are lots of great places to visit in Northern Cyprus which make it well worth a visit for anyone heading to this part of the world. The most prominent feature of North Cyprus is the narrow ridge of mountain that runs parallel with the coastline. It is approximately 80 miles long and occupies an area of 100 square miles. Made up of limestone, dolomite and marble, the mountain range is called the Kyrenia Mountains, or Besparmak (Five Finger) Mountains and has its highest point 3,357ft at Mount Selvili Tepe near Lapta. The climate of North Cyprus is typical Mediterranean with very hot dry summers and cooler winters. The average temperature in July and August can reach up to 40 Celsius and in winter months the lowest temperature tends to be around 15 Celsius. Many expats have bought property here because of the quite relaxed way of life and the low cost of living.
Contact us
Our agents are available 7 days a week to assist you in finding your Spanish home. If you have any question or want to see us, just contact us!